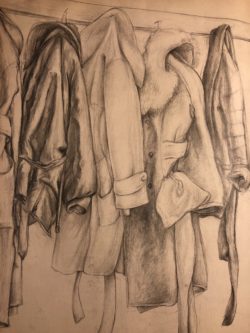 This 5-Day workshop explores various fundamental drawing approaches..line, shading, creating images with volume and form! Each day we will explore a different technical approach to drawing from still life set-ups. Brief lectures and demoing will be provided. Some techniques included will be: white chalk on black paper, modeling in pencil in three different values, creating form with overlapping lines, etc. Class size limited to 6 students. Easels will be provided.To hold a spot in this workshop; please send a $50.Non-refundable deposit (which will be deducted from the total balance due)
to:Linda Harris Reynolds, 505 Marsh Rd. Wilmington, DE 19809
Thank you for your interest!
Dates: March 4-8th, 2019
Times: 9am-4pm with lunch break
Where: The Centreville Art Students' League
5714 Kennett Pike, Suite K
Wilmington, DE 19807
Cost: $350.