Classes & Events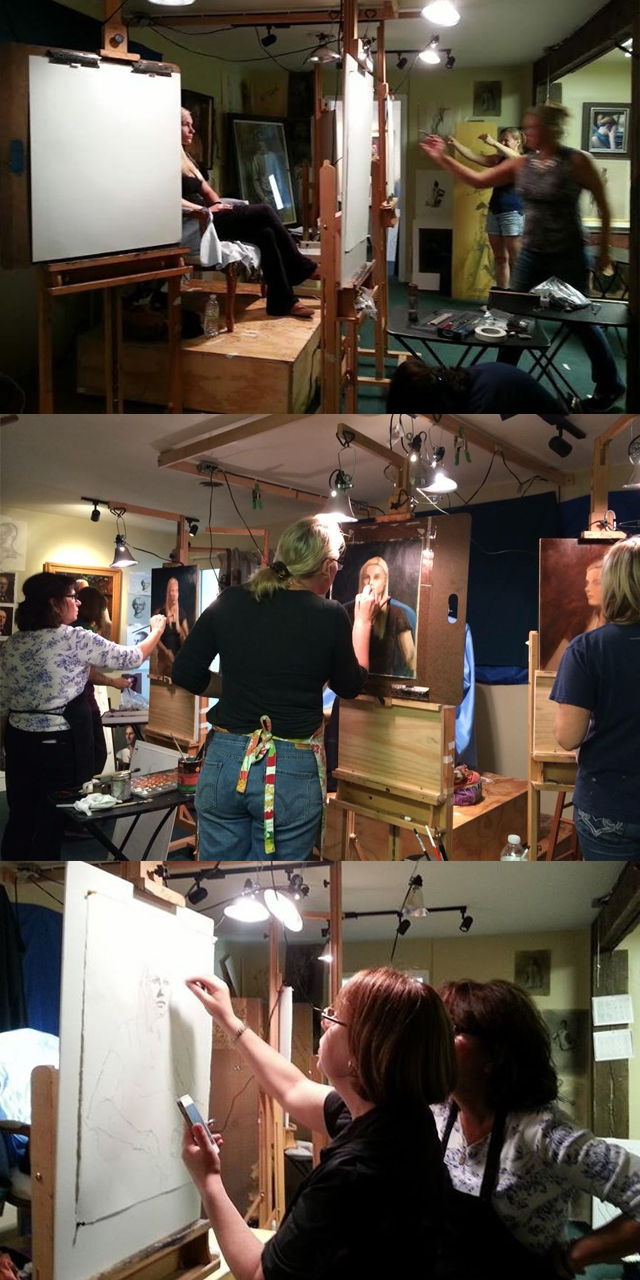 The Centreville Art Students' League – Summer Class 2017
"Create Your Own Masterpiece Selfie" w/ instructor Linda Harris Reynolds
When: June 21- August 3rd (7 weeks) – Wednesdays, 6:30-9:30 pm
Where: The Centreville Art Students' League – 5714 Kennett Pike, Suite K
Centreville, DE 19807
Cost: $350.
Class Size: Limited to 5
Contact: LHRportraits@aol.com, lindaharrisreynolds.com, 302-655-6970
This course will take you thru the detailed steps of creating accurate
and life-like self portraits in the medium of your choice.
Everyone will begin by using a monochromatic medium, charcoal or pencil;
with the option to move into color in pastel or oil. Focus will be on accurate drawing, creating form thru a developed value structure, and use of a refined color palette. If using oil paints, we will go over mixing our own strings of "limited palette" colors, which we will use.
*Individual large mirrors and easels will be provided, and we will be working sitting down.
*Deposits of $50. will be due by June 1, 2017; in order to hold your place in this intimately sized class.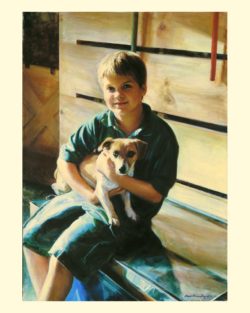 I am SO thrilled and honored to be featured among a number of very distinguished figurative artists in the Nov/Dec issue of the Fine Art Connoisseur Magazine. The multi-page spread entitled "The Enduring Appeal of Youth" focuses on art about children. Here is a photo of my painting "Ripley and Sisco", an oil on linen, 22″x32″. Hope you enjoy it, and will check out the magazine!!