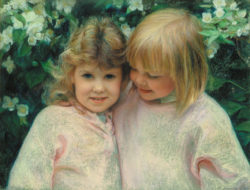 Please come visit my studio in historic Centreville, DE for a special holiday Open House and Art Sale!
Enjoy seasonal refreshments and view small and large sketches
affordably priced for the holidays..framed and unframed starting at $95.
Limited Edition Giclee Prints and small oil paintings, as well as 20% discount
on all pastel and oil commissioned contracted at this event. Hope I will see you there!!
Please Kindly RSVP:
LHRportraits@aol.com
Studio: 302-655-6970
URL: Lindaharrisreynolds.com